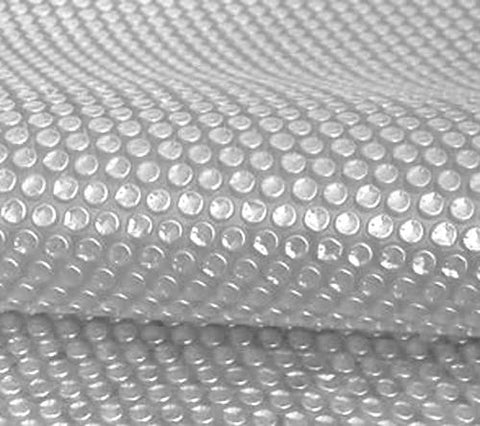 Solar Covers Round 13mil Clear
Vendor
GLI Pool Products
SKU
14410
Ask a Question
Available Sizes (Click for Price)
QUESTIONS & ANSWERS
Have a Question?
Be the first to ask a question about this.
Ask a Question
Solar Covers Round 13mil Clear
Aquacover Heating Blanket with Thermotex®


Thermotex technology maximizes the heating blanket's ability to absorb thermal energy and maintain it. Superior light diffusion properties enhance the sun's solar rays. The result is a warmer pool, energy conservation and lower operating costs. By minimizing convective heat loss, the blanket is also effective in keeping indoor pools warmer.
Enjoy warmer water in season ... 10-15 degrees warmer and extends your swimming season
Save money
Cuts heating costs by 70% or more
Cuts water evaporation by up to 95%
Save on chemicals and energy
Keeps pool cleaner
Durable and reliable: 8' panels means fewer seams and fewer problems
Low-density polyethylene made from Dow prime resins that are very durable
Blanket lays flatter and looks better
Ultra lightweight and easy to handle
Clearer blanket - higher transmissive material results in better heating