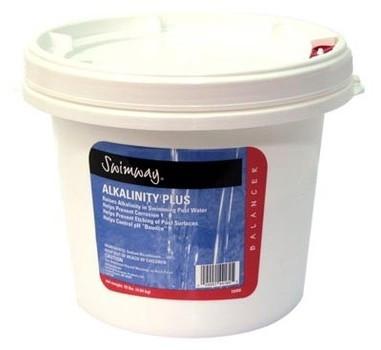 QUESTIONS & ANSWERS
Have a Question?
Be the first to ask a question about this.
Ask a Question
Alkalinity Plus 5lb
Alkalinity Plus will increase the total alkalinity of pool water without raising the pH out of the desired range of 7.2-7.6, by adding alkaline particles.


FUNCTION:

The total alkalinity of the swimming pool water should be maintained at (80-120 ppm).  If the total alkalinity is too high or too low, the pH of the pool water will be difficult to maintain in the proper range.  A low total alkalinity reading is also indicative of corrosive pool water, a bluish green cast to the water and difficulty in holding a chlorine reading.