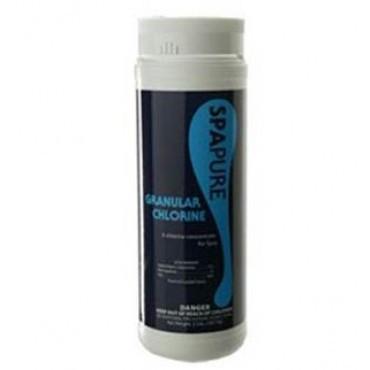 Granular Chlorine 2 lb Spa & Hot Tub
QUESTIONS & ANSWERS
Have a Question?
Be the first to ask a question about this.
Ask a Question
Granular Chlorine 2 lb Spa & Hot Tub
Features
Effective Chlorine Treatment
Long-Lasting
Benefits
Effectively cleans the spa and clarifies cloudy water.
Dissolves rapidly in water.
Easy to use product that can be used to clean and shock.
Perfect for smaller spas or spas with sporatic use.
Made in the USA.
Applications
Apply to the spa while the water is circulating
After filling or when using to superchlorinate (shock) your spa: Add 1 ounce for every 500 gallons of water to the spa
Maintenance: Add as needed to maintain 1 to 3 ppm of chlorine