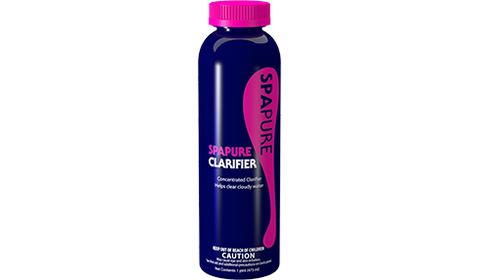 Clarifier spa & hot tub water
QUESTIONS & ANSWERS
Have a Question?
Be the first to ask a question about this.
Ask a Question
Clarifier spa & hot tub water
Pure Clarifier takes the small particles you can't see and clumps them together, so that they become large enough for your filter to easily remove them. Freshly filled spas, hazy water, or even great looking water can be improved with SpaPure Clarifier.
Benefits
Allows filter to remove particles leaving clean, fresh water
Concentrated liquid formulation
Applications
Apply to the spa while circulating on the lowest setting
Maintenance: Add 1.5 tsp of Clarifier for every 500 gallons of water weekly
For cloudy or hazy water: Add 3.5 tsp of Clarifier for every 500 gallons of water
Avoid overdosing